Thursday, October 20th, 2011
We were trying to get a short demo ready for IGF this year but we didn't make the deadline. Rather than let the effort go to waste, we are going to use it as a sort of alpha for our beta testers.
We are currently trying to get it ready (better controller support, data logging of a few things, more Mac / Linux testing, a boss monster which you'll have to wait to see in action) but hopefully we'll be able to send that out in a few weeks. After we get feedback and make any needed changes we'll see about releasing it publicly.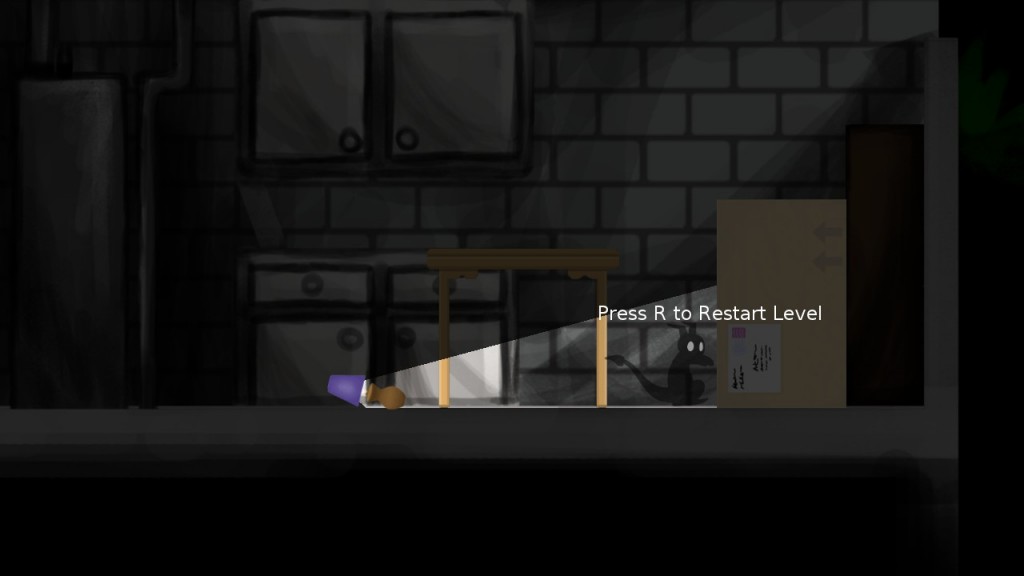 I see that people seemed to like my write up on Bump's footing detection, so I'll write more posts like that in the future. I'm sure some of you might be interested in how the level editor or the lights actually work.
In other news we are in the process of ordering the shirts and posters. Because they are small bulk orders they may take a little while to get to us. Thanks again everybody! and don't forget that you can still preorder or donate! Every dollar allows us to spend more time working on In The Dark.