Friday, September 9th, 2011
A couple of weeks ago we ran a contest on Deviant Art for people to come up with their own monsters for In The Dark and we got some great entries!
It was tough to narrow it down to our three favorites but here they are: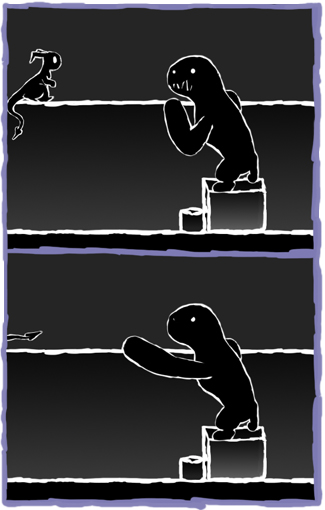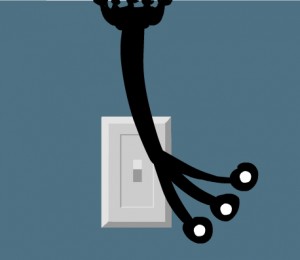 Pinappleapple's entry was animated! We liked that
it actually has some potential for creating more
intricate puzzles and its overall ridiculousness.
And the entry that will be in the final game is APPUL's!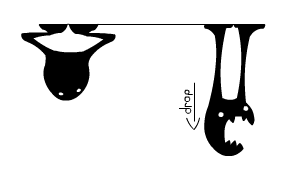 Zazz96's entry Cappie has a great awkwardness to him and
manages to be threatening and cute at the same time.
It's simple, silly, and immediately gave us some fun ideas to play with.
We liked its kind of terrible teeth, and its suction cup like feet.
So it's going to be in the game! All three will receive copies of In The Dark when it comes out. We'd like to thank everyone who participated and you can check out the list of entries over here.