Merry Christmas and Other Winter Solstice Holidays!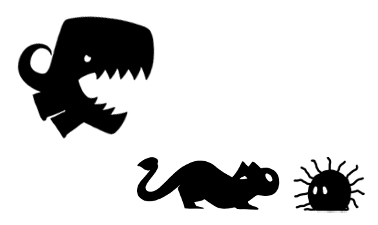 Between visiting family, getting sick, and playing  Super Meat Boy, I haven't posted anything on here in over a month!  Well Bump now has other monsters to interact with! Some are scary (example on left), some are just weird (example on right).  Bump will run into many monsters on his journey. Some  will try to eat him! others he'll need to get help from! the rest will probably mind their own business.
More things to come, but for now, everyone enjoy their time off of work, school, or whatever it is you normally do.
.
.
.
Tags: inthedark